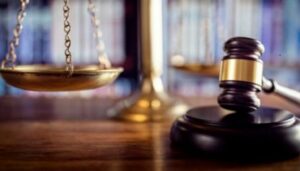 HOLDEN — Assault is one a three charges a Holden man is accused of stemming from events that occurred Friday and Saturday.
A probable cause statement says Jason C. Bailey went to his reported assault victim's house to find his girlfriend. The victim refused to let Bailey into the home. This angered Bailey, so he left the property and returned with a beer can he filled with gasoline. When he returned to the victim's home, he dumped the gasoline onto his torso and attempted to light him on fire with a small butane torch-style lighter. The victim called police and Bailey fled the scene. The victim confirmed to authorities that Bailey was at the home and threw gasoline on him because his girlfriend was there.
Bailey's girlfriend told police she was staying at the victim's home because Bailey beat her several times and broke her phone the night before.
Bailey's charges are felony first degree assault, first degree burglary and third degree domestic assault. A warrant carries no bond amount. Bailey was arraigned Monday morning, and he entered a not guilty plea. His case will be continued at 1:30 p.m. June 30.