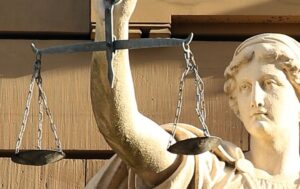 CALDWELL COUNTY, MO – An Iowa man has been bound over to circuit court in Caldwell County.
Court documents say Ty Vaughn, of Morning Sun, is formally charged with seven felonies, as well as misdemeanors, related to assault of a special victim and chronic driving while intoxicated. Additionally Vaughn is charged with property damage and driving while revoked or suspended.
Arraignment was scheduled yesterday, according to court documents, for February 9.