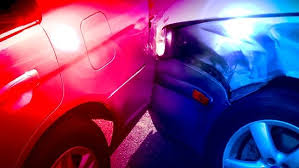 COLUMBIA, Mo – A Columbia resident was arrested and charged after allegedly leaving the scene of an accident at the 700 block of Easter Lane.
Boone County Deputies believe, Deborah Barr, 51, struck several mailboxes and another vehicle in the area Monday evening, November 30, 2015.
She was finally apprehended on I70 drive near Wester Lane, where she allegedly crashed into a second vehicle, injuring two occupants.  They sustained non-life-threatening injuries.
Multiple charges were filed against Barr, according to the report.  Included among eight separate allegations are three counts of 2nd degree assault, felony leaving the scene, and resisting arrest.  Statements by the Sheriff's Department also indicate she was intoxicated at the time of the incidents.
The bond amount for each count totals over 19,000 dollars.