LIVINGSTON COUNTY, Mo. — A Chillicothe juvenile is being charged as an adult for an alleged assault in Livingston County in early February.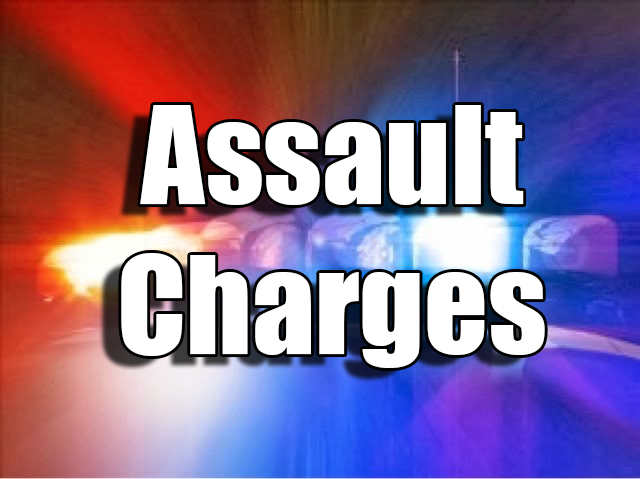 According to a probable cause statement filed Monday in a Livingston County courtroom, 16-year-old Matthew Miller, of Chillicothe, knowingly attempted to seriously harm or even kill another juvenile with the assistance of a third juvenile. The victim and other alleged perpetrator were not named in the probable cause statement.
Officers were told by the victim that he had been at a restaurant in Chillicothe with the two alleged assailants when they invited the victim to meet them on the railroad tracks in order to "hang out."
When the victim arrived at the location, identified by officers as the railroad bridge just south of the 13000 block of LIV 238, he was told by Miller to jump down underneath the bridge.
The victim alleged that Miller came up behind him and began choking him. He told investigators he began to "tap out," believing that Miller was joking around with him. The victim went on to say that he blacked out briefly and when he regained consciousness, he said Miller and the other unnamed juvenile were both choking him.
The other alleged assailant allegedly put a small rope around the victim's neck and braced himself against the bridge in order to gain leverage for pressure on the teenage boy's neck. The boy's legs and wrists were also bound with tape, preventing his escape.
The victim said that both Miller and the other teen stated that they wanted to kill him, allegedly stating that it ". . . would be fun," going on to allegedly tell the victim they did not see a future for him.
The assailants attempted to stab their victim and hit him over the head at least once with a large rock, then reportedly stated they would let him go if he would kill "someone they hated worst." He attempted to defend himself, he told investigators, and was hit in his hand by the rock, breaking at least one finger.
The young victim told authorities he was able to escape his captors after they used a knife to cut him free.
The victim went back to his parents and reported what had happened before contacting police and making an official report. He was then taken to Hedrick Medical Center to be treated.
Officers were dispatched to the area where the alleged assault took place and found tape, twine rope, a black knife, latex gloves, a jacket and a large rock with a small spot of what officers believed to be blood.
The victim's injuries were consistent with the evidence, an investigation found.
The unidentified juvenile and Miller were both arrested in the early morning hours of February 3. The victim and unnamed juvenile will not be named due to their juvenile status.
Miller was arraigned Tuesday in Livingston County and had bond set at $50,000, cash only, with conditions. He will appear for a preliminary hearing Wednesday at 1:00 p.m. in a Livingston County courtroom.