PLATTE CITY, Mo. – An assault investigation by the Platte County Sheriff's Office requires public assistance.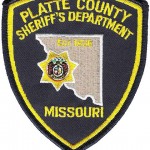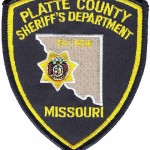 Sergeant Jeffery L. Shanks reports the assault took place between the hours of 7:15 and 8 a.m. Saturday, January 16, 2016. That's when an individual in a vehicle on Jones-Meyer Road, just east of Mo. 45 reported two vehicles with Missouri plates involved in the assault.
The first vehicle is described as a fully tinted black Chevrolet Tahoe. The second is described as a dark, possibly black, 4-door sedan.
Anyone in the area Saturday morning between 7:15 a.m. and 8 a.m. is urged to come forward with any information they might have.
Contact the Platte County MO Sheriff's Office, 415 3rd St. Suite 10 Platte City, Mo., Detective Penrod at 816-858-3521 .