CASS COUNTY, Mo. — An investigation proceeds after the arrest of an Independence woman by Highway Patrol Sunday morning.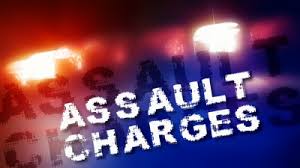 A report from the Missouri State Highway Patrol listed potential charges against Sharon Rosales, 26, including assault on law enforcement and resisting arrest.
Rosales was stopped in Cass County for exceeding the posted speed limit and failure to drive in a single lane around 4:46 a.m. Sunday. Troopers also had reason to believe Rosales was intoxicated while driving.
She was taken to Cass County Jail for a 24-hour investigative hold. Formal charges are currently pending.