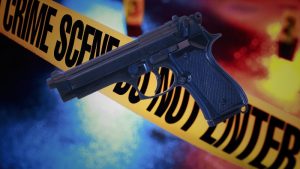 COLUMBIA, Mo. — A Columbia man has been hospitalized for a gunshot wound following a home invasion this morning.
According to a press release, officers were dispatched to the 500 block of Hickman Avenue at 5:55 a.m. today for a reported home invasion with a gun. Investigators found at least one person gas attempted to force entry into a home and began to fire rounds into the house through an opening in the door.
An occupant of the residence, a male in his early 20's, was struck and transported to a local hospital for non life-threatening injuries. The suspect fled the scene before officers arrived.
Any information to help with the investigation should be brought to the Columbia Police Department.