JOHNSON COUNTY, Mo. – The Public Defender has filed a motion of appeal for a Knob Noster man, sentenced to 75 years in prison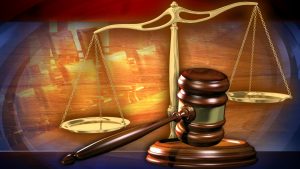 for Rape, Sodomy and Child Molestation.
Andrew Thomas Barbee, 27, was sentenced April 24, 2017 by a Johnson County Judge, after being found guilty by a jury in March of 2017. Barbee was sentenced to 25 years for statutory rape, twice to 20 years for two counts of statutory sodomy and 10 years for child molestation.
The appeal has been sent to the Missouri Court of Appeals, Western District of Missouri.