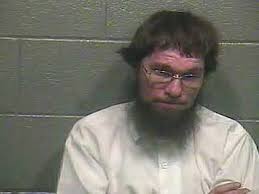 JEFFERSON CITY, Mo. –Attorney General Chris Koster announced today that Chariton County judge Terry Tschannen sentenced Samuel Borntreger, 39, of Harrison County, Missouri, to 25 years in the Missouri Department of Corrections for 2nd degree murder in the killing of his wife, Anna Borntreger, by poisoning her with antifreeze and battery acid. Judge Tshannen was appointed to the case after the defendant filed a motion for a change of judge.
Anna Borntreger was killed on December 4, 2006. She was 26 years old. The Borntregers were members of the Amish community in Harrison County. On January 11, 2016, Samuel Borntreger confessed to detectives in Barron County, Kentucky, to killing his wife by poisoning her with antifreeze and battery acid. The defendant re-married immediately upon her death and moved to Kentucky with his new wife and 5 children.
"Mr. Borntreger killed his wife, and left five children without their mother," Koster said. "I hope this punishment brings some justice to the family and friends of Anna Borntreger."
The case was investigated by the Harrison County Sheriff's Office.
Assistant Attorney General Julie Tolle assisted the Harrison County Prosecuting Attorney in prosecuting the case against Samuel Borntreger.