RANDOLPH COUNTY, Mo. – A Moberly area resident was injured during an ATV accident in Randolph County Saturday afternoon.
The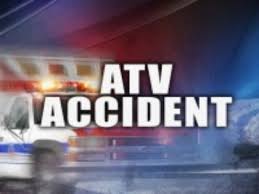 Missouri Highway Patrol reports that Aimee Henry, 24, was moderately injured when she lost control of her ATV in a pasture at 2917 County Road 2420, about 8 miles West of Higbee. The Arctic cat overturned several times, ejecting Henry.
She was transported to University Hospital in Columbia for treatment.