CALDWELL COUNTY, Mo. – A Hardin resident was injured during an ATV crash in Caldwell County Saturday afternoon.
Dustin Finley, 28, was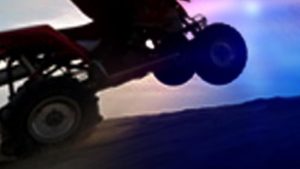 climbing a southbound hill on private property North of Kerr Drive, four miles Northwest of Kingston when the crash occurred. The Can-Am Renegade became airborne, struck the ground and overturned on the rider.
Finley was transported to Cameron Regional Medical Center with moderate injuries.