HOWARD COUNTY, Mo. – A Fayette resident was hospitalized by an ATV accident in Howard County Tuesday afternoon.
The crash report from the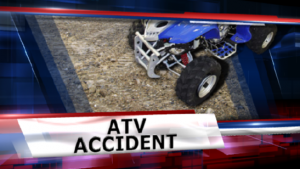 Missouri Highway Patrol states, Matthew Colvin, 32, was ejected when his southbound Honda Fourtrax went off the right side of County Road 317, just North of Route K around 3:50 yesterday. The ATV struck a tree and overturned.
Colvin was transported to University Hospital with moderate injuries.