CALDWELL COUNTY, Mo. – A woman was hospitalized after crashing an ATV in Caldwell County Saturday night, April 27.
The incident was reported at Soggy Bottom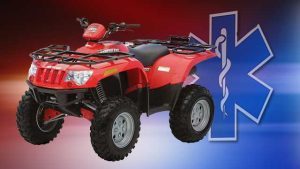 Campground, four miles Northwest of Kingston, around 8:15 p.m. last night. Raegan Coker, 30, of St. Joseph was in a private driveway when she traveled off the East side of the road, struck a tree and overturned.
Coker, who was not wearing a safety device, was transported to Cameron Regional Hospital with moderate injuries.