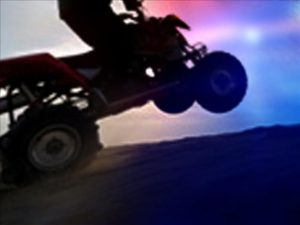 COLE COUNTY, Mo – A crash in Cole County on a dirt race track injured a Fenton resident.
Thursday afternoon,  Kyle Leckrone, 20, suffered serious injures after being ejected from an ATV.
The vehicle was negotiating a jump and crashed after landing.  He was taken to University Hospital for treatment.