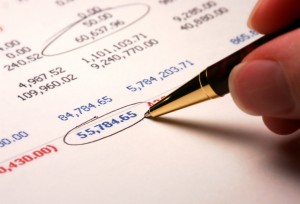 JEFFERSON CITY, Mo. — State Auditor Nicole Galloway conducted a routine audit on Goodman Fire Protection District, revealing conflict of interest and potential law violations.
The audit was requested through a petition from the residents in the district. Galloway said, among other issues, the audit also revealed an abuse of district debit cards, inappropriate storage of district equipment, and inadequate records.
"The audit has uncovered serious issues regarding management of the Goodman Fire Protection District, and I commend the people of this community for bringing their concerns to our attention," said Galloway.
The audit from the State Auditor's office exposed poor records of vehicles, equipment, buildings, land and other property of the district. Some property of the district was found stored on the personal property of the District Board President Jim Morgan. Some of the equipment kept on Morgan's property was found to be exposed to the elements, including water and fuel tanks, and generators.
The audit also found a conflict of interest related to bid activity with Morgan's backhoe and excavating company. Galloway said the Board President did not remove himself from voting while the board discussed the use of his company. What the office calls "questionable payment methods" could indicate a potential violation of state law.
"Our firefighters and first responders risk their lives to keep our communities safe, and they deserve to know their governing organizations are operated with integrity and transparency," Galloway said.
Overall, the Goodman Fire Protection District was ranked "poor" by the State Auditor's Office.