SHELBINA, Mo., — An audit from Missouri State Auditor Nicole Galloway has revealed Shelbina municipal court is in a disorganized state.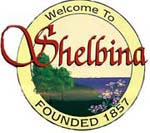 The Shelbina municipal court has received a performance rating of poor. This means corrective action has been issued and auditors will return later in the year to make sure these actions have been taken.
In a news release, Auditor Galloway said, "It is unacceptable for a public body to operate in this manner, and it raises concerns as to whether citizens have routinely received unfair treatment by this court."
The audit revealed $1,280 in missing payments. The money was listed as received but never deposited. Another account was missing nearly $4,000, but auditors revealed that to be due to a payment that had accidentally been made twice. There is still an unidentified excess balance of $250 on the account.
The clerk was able to change tickets and fines without approval from the judge. It is noted that in one case, a defendant was charged $200 more than the approved amount. The city also had outstanding bond liabilities totaling to $19,500 on at least 30 cases.
According to the report, court records were inaccurate and disorganized. Of the cases reviewed, 83% did not match what had been entered into the electronic system. 22% of these cases were changed by the court clerk without approval from the judge.
The municipal court has received 13 correction recommendations.