HARRISONVILLE, Mo.—In a Facebook post, the Harrisonville Police Department shares concerns over a scam plaguing the Harrisonville community.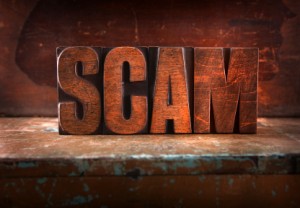 According to the police department, Harrisonville residents reported calls from a person claiming to be with Evergy Power. The caller states a bill exists in the resident's name and threatens to shut off the resident's power if the bill remains unpaid. The scammer demands payment over the phone or asks the resident to take money to a local business. Authorities remind community members such requests indicate a scam. Citizens should contact city hall if they cannot determine the caller works as a city employee.
Similar scams around the area prove these calls do not continue in Harrisonville alone. Pettis County Sheriff's Department alleges that scammers also claim to work for KCP&L. The sheriff's department says the call may even come through caller ID as the assumed agency.