CLAY COUNTY, Mo. – After two motorcycles collided in Clay County Saturday afternoon, one rider was injured and the other left the scene.
The Missouri Highway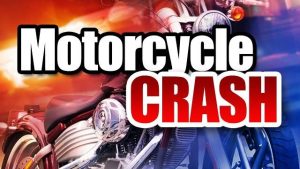 Patrol responded to Highway 92, East of Highway A around 4:10 yesterday afternoon. The crash report says a motorcycle ridden by Tracey Dunse, 48, of Gallatin, struck the rear of another bike, lost control and overturned in the roadway. Dunse and his bike ended up off the right side of the highway, but the other biker drove away. Dunse was transported to Liberty Hospital with moderate injuries.
The report alleges Dunse was felony driving while intoxicated, following too close and had no valid operators license.