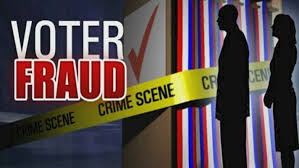 BERKELEY, Mo. (AP) — A St. Louis newspaper says St. Louis County prosecutors and the FBI are investigating allegations of absentee ballot vote fraud involving the mayor of Berkeley.
According to St. Louis Post-Dispatch (http://bit.ly/2f0m12m ), the investigation of Mayor Theodore Hoskins and alleged interference with the absentee ballot process during the April mayoral race was revealed in emails and other documents obtained by the newspaper. The FBI declined to comment on the allegations.
Board of Elections director Eric Fey says some voters have complained that Hoskins or someone from his campaign picked up absentee ballots for the election not contained in sealed envelopes as required by law. Fey says some residents have also reported that Hoskins instructed them not to seal ballot envelopes before Hoskins could retrieve them.
Hoskins has denied the allegations and says they're being fueled by his opponents.