JOHNSON COUNTY, Mo. — Leslea Shannon, 35 of Warrensburg has been reportedly missing.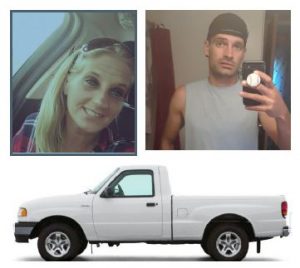 She was last seen at Walmart in Warsaw on September 8 around 8:30 p.m. She is known to be with Jamie Katzenmaier and traveling in a white 2000 Mazda B2000. The vehicle has front end damage and the right tail light may be inoperative. It is believed that Leslea and Jamie may be in Arkansas.
Leslea is described with blonde hair, hazel eyes, weighs 130 lbs. stands 5'02".
If anyone has information about Leslea's whereabouts, contact the Warrensburg Police Department at (660) 747-9133.