OREGON, Mo. –Growers should avoid harvesting alfalfa from September 15 on, until plants become dormant from col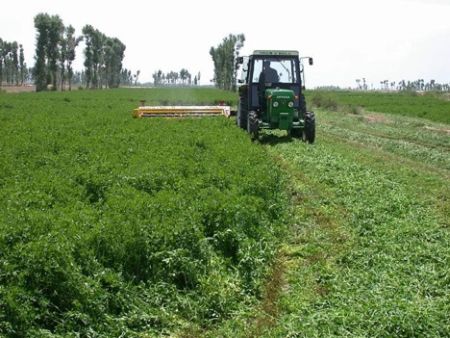 der weather. By doing so, this allows carbohydrates to build up in roots for winter survival. This allows the plants to survive the winter and remain healthy for spring growth.
Several area fields we have been watching where growers have cut without this preparation for winter survival have thinned considerably. Alfalfa stands were visibly affected and yields were reduced the following year.
If you need to harvest, wait until late October when stands become dormant or beyond a killing frost to that of 28 degrees Fahrenheit for several hours so alfalfa is frosted. Alfalfa will handle a normal frost and continue to growth compared to corn or soybeans, so this is why we recommend a colder temperature frost.
Proper cutting and leaving the regrowth, will help alfalfa protect the crown from winter injury. Also,  the stubble will trap snow and will create insulation.
For more information, contact Wayne Flanary at 660-446-3724 or Andy Luke at 660-425-6434, Regional Agronomists, University of Missouri Extension.