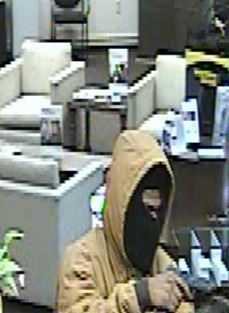 ST. JOSEPH, MO – Law enforcement is still looking for a suspect allegedly involved in a bank robbery Friday in St. Joseph.
The FBI's Kansas City division said in a press release, a black male displaying a weapon demanded money, and fled with an undisclosed amount of cash around 3:30 p.m. The suspect is described as between 5'7″ and 5'9″ wearing a tan Carhartt jacket and blue jeans.
Investigators are still seeking information. No injuries were reported.