A Kearney resident, Barbara J. Malone, 72, died Saturday, May 11, 2019.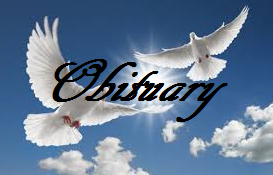 Funeral services will be held at Relevent Church in Liberty on Wednesday, May 15, 2019 at 11:00 a.m.. Visitation will be one hour prior to the service at the church. Friends may call at the Lindley Funeral Home on Tuesday, May 15, 2019 from 11:00 a.m. to 5:00 p.m.. Burial will be at Resthaven Memorial Gardens Cemetery in Chillicothe at 2:30 p.m. Wednesday.
Memorials may be made to the church and left at or mailed to Lindley Funeral Home in Chillicothe.