HIGBEE, Mo. – A barn was destroyed and a house extensively damaged by fire in Higbee Saturday morning. The fire began in a barn on Evans Street and spread to a nearby home.
The fire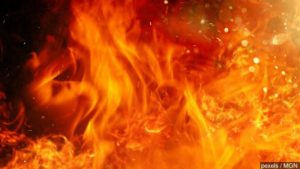 department was called out around 10:45 a.m., yesterday morning. One firefighter was injured when he fell on ice while fighting the fire. The fire department said they believe an electrical problem was the cause of the fire.
Several area fire departments assisted with the equipment and personnel.