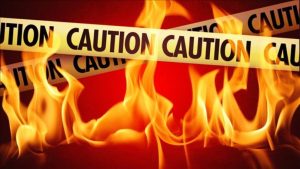 EXCELSIOR SPRINGS, Mo.- KMZU has received confirmed reports of a structure fire in Ray County located on Little Farm Road in Excelsior Springs, Mo.
According to the reports, a barn is fully engulfed in flames at this time and smoke can be seen from Highway 10. Mutual aid from all over the area is reportedly on scene working the blaze.
No other information is known at this time and fire officials in Ray County would not comment on the extent.