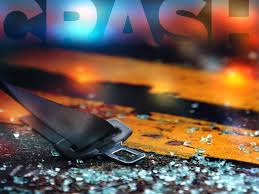 BATES COUNTY, MO – A vehicle crash led to serious injuries in Bates County Thursday afternoon according to an accident description by Missouri Highway Patrol.
The report indicates, Martha Ramsey, 31, of Rich Hill, was the driver of a vehicle that overturned off the east side of CR 1003, north of 6004. One passenger in the vehicle, Tyler McCoy, 31, of Webb City was hospitalized with serious injuries. He was not wearing a seat belt during the crash that also damaged a fence, and utility pole. Minor injuries were received by the driver, and passenger, Alana Carpenter, 31, of Butler.
All three were taken to Bates County Memorial Hospital.