BATES COUNTY, Mo. — A rollover crash in Bates County sent a Batesville driver to the hospital Friday night.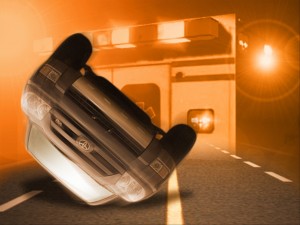 Troop A of the Missouri Highway Patrol investigated the crash in the northbound lanes of Interstate 49 at the 141 mile marker.
Just before 8:20 p.m. Friday, 24-year old-Taylor Downs traveled off the roadway, crossed the median and southbound lanes and overturned on the shoulder.
Downs was transported to Bates County Memorial Hospital for treatment of moderate injuries.