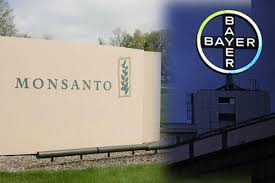 German chemical firm Bayer AG announced its buying U.S. seed company Monsanto for more than $66 billion in a deal that drew a swift reaction from top farm groups.
Bayer will acquire Monsanto for $128 dollars per share in an all-cash transaction. Monsanto's Board of Directors, Bayer's Board of Management and Bayer's Supervisory Board have all unanimously approved the merger agreement.
The transaction brings together two different, but complementary businesses together under one umbrella. The new company will have Monsanto's expertise in seeds and traits, as well as its Climate Corporation platform, and Bayer's broad crop protection product line that covers a wide range of crops.
Bayer intends to finance the deal through a combination of debt and equity. The combined business will have its North American headquarters and Global Seeds and Traits division in St. Louis, Missouri. The global crop protection and crop science divisions will be located in Germany. The company will also have a strong presence in Durham, North Carolina, as well as other locations across the U.S. and the globe. The Digital Farming activities for the combined business will be in San Francisco, California.
The National Farmers Union, however, is concerned about continued consolidation among agribusinesses. After hearing the news of a $66 billion merger proposal between Bayer and Monsanto, NFU President Roger Johnson said consolidation of this magnitude cannot be the standard for agriculture, nor should we allow it to determine the landscape of agriculture.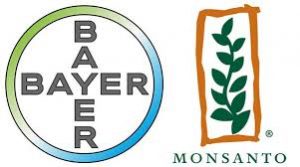 "The merger deal between Bayer and Monsanto marks the fifth major deal in the last year, preceded by an approval of the Syngenta/Chem China acquisition, as well as proposed mergers between Dow/DuPont, Potash Corp/Agrium, and John Deere/Precision Planting," he said.
He said farm and ranch families have been on Capitol Hill asking members of Congress to conduct hearings to review the staggering amount of pending merger deals in agriculture today.
"We will continue to express concern that these megadeals are being made to benefit corporate boardrooms rather than family farmers, ranchers, consumers, and rural economies," he added.
Farm groups here are stewing over the threat of higher prices as competition dries up amid the fifth major agribusiness merger in the last year.
American Farm Bureau Federation economist Bob Young says that could force divestiture of some seed trait lines while raising overall concerns about input costs.
"I think there are going to be some efficiency gains, and I think they're going to be watched particularly carefully as we move forward," he said, "so I don't know if that's necessarily a given, but your suspicion would certainly be in that direction."
The deal, reportedly the largest cash acquisition on record, still needs approval by U.S. antitrust regulators.