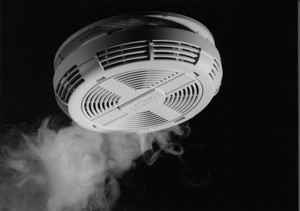 JEFFERSON CITY, Mo. — A five day period in February of 2015 saw seven deaths of Missouri residents linked directly to the use of supplemental heating devices.
October 4 – 10 is National Fire Prevention Week and the Missouri Division of Fire Safety is working to remind Missourians of the risks and dangers associated with portable heaters and supplemental heating devices.
"The colder weather months are starting upon us now and we'll see more of a use of space heaters, along with home furnaces and regular heating systems," said Acting State Fire Marshal Greg Carrell. "When we talk about space heaters, we're talking about electric space heaters, kerosene and propane space heaters."
Space heaters become increasingly more common into the fall and winter, which means the risk of a fire increases in the home. According to Carrell, being observant is an easy way to prevent an accident.
"All those heaters need to be kept away from flammables – combustibles," Carrell said. "We talk about a three foot safe area around them. Keep everything that could possibly burn three feet away from your space heater."
But it is not only the flammable objects that pose a threat. Many Missourians overlook the risk of a children or a pet coming in contact with the portable device.
"The could knock it over, or they could come in contact with it and get injured," Carrell explained.
Part of National Fire Prevention Week is reminding Missourians to keep preventative equipment in the home fully functional. This year's theme is, Hear The Beep Where You Sleep, aimed at keeping a working smoke detector in every sleeping area.
"Sometimes, during the holidays in particular, we press living room couches and basement couches into sleeping areas," Carrell stated. "We want to make sure we have smoke alarms in those areas. Also, a smoke alarm on every level of the house, that way you know everyone is alerted to any potential fire."
Carrell expressed the importance of keeping a working smoke detector outside every sleeping area. He noted this will alert a resident of a fire before it is too late for them to leave the area.
More common than not, Missourians focus solely on the smoke detectors, and forget about the silent killer: carbon monoxide. A working carbon monoxide detector can save lives and prevent poisoning, a tool, Carrell said, that is essential for the safety and well being of every family.