KANSAS CITY, Mo. (NAFB)– Beekeepers have filed a lawsuit against the Environmental Protection Agency for not regulating seeds
treated with neonicotinoids. The group of commercial beekeepers, growers and environmental activist claim neonics should be regulated as pesticides under the Federal Insecticide, Fungicide and Rodenticide Act.
These groups allege that dust from the coated seeds have harmed the environment, including honey bees and birds. The federal government currently holds a treated article exemption that excludes seeds from being regulated as pesticides.
The EPA currently regulates the pesticides used as seed treatments, an exemption supported by the American Seed Trade Association. ASTA says a seed may not be treated with a pesticide unless EPA has specifically approved the pesticide for use as a seed treatme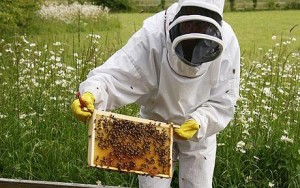 nt on that seed.