BENTON COUNTY, Mo. – A Deepwater resident was injured when he was pinned between a car and a fence post in Benton County Friday afternoon,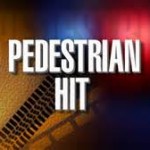 September 25, 2015.
According to the Missouri State Highway Patrol, Richie Perry, 19, was standing at the front of a vehicle he was working on a vehicle at 13970 Highway 7. The vehicle became engaged and rolled forward, pinning Perry against the fence post.
He was taken by private vehicle to Golden Valley Hospital with moderate injuries.