A Cowgill resident, 81-year-old Bernie "Don" Donald Melte died Monday, May 4.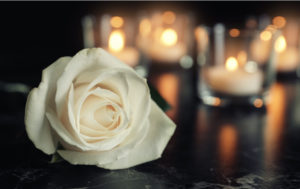 A graveside service will be held at Cowgill Cemetery on Wednesday, May 6 at 11:00 a.m. There is no scheduled visitation. Memorial contributions may be made to Cowgill Cemetery and may be left at or mailed to Lindley Funeral Home in Chillicothe.
Don was born the son of Lena Melte on November 8, 1938, in Chillicothe, Missouri. He attended Polo High School. He was united in marriage to Norma Truitt, starting their journey in 1972. She survives of the home. Don worked as a farmer, truck driver, and construction operator. He enjoyed driving race cars, flying airplanes, hunting, and restoring antiques tractors and gas pumps.
Survivors include his wife, Norma Melte of the home; four daughters, Sammy Watson of Braymer, Missouri, Brenda Mellon and husband Danny of Lawson, Missouri, Diana Closterman and husband Brad of Higginsville, Missouri, and Sherry of Missouri; nine grandchildren; and eleven great grandchildren. He was preceded in death by his mother.