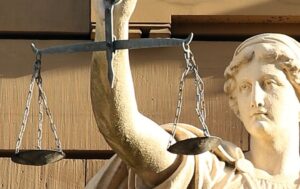 GALLATIN, MO – Initial arraignment was Monday for a Bethany man accused of assault and rape.
At a hearing in Daviess County, bond was also discussed for Ryan Kampman, 42, who is accused of four felonies, including two counts assault, rape, and attempted sodomy. The court determined a written promise to appear in court by the defendant was not sufficient. Kampman was ordered to be held without bond.
A preliminary hearing is scheduled for October 6.