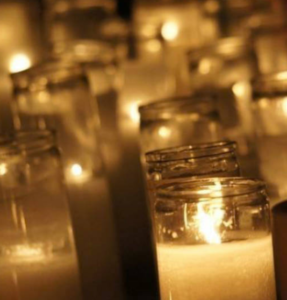 Bethel Calvin Deatherage, 91 of Wellington, Missouri died on Sunday, April 28, 2019, at his home in Holden.
Born Thursday, October 6, 1927 in Bates City, Missouri, he was the son of the late George Deatherage and the late Nellie Linenbringer  Deatherage. He was the husband of the late Dee (Wood)  Deatherage, marrying March 12, 1951.
Bethel was a veteran of the United States Army and operated bulldozers in the Army. He farmed all his life as well as operating bulldozers for Sowers Construction from 1966-1980. He was a member of the Wellington American Legion, Post 134. He was a member of the Missouri State Tractor Pullers Association. Bethel loved to fish and hunt, and loved woodworking. There is a fine art to "piddling" and he was a master at "piddling" around the farm. He was a jack of all trades and could fix just about anything mechanical.
Surviving are his very special friend, Ruby Hardesty; four daughters, Karen Sue Bodenhamer (Larry) of Kansas City, MO, Nadine Fiene of Higginsville, Gerry Fox of Odessa, MO and Janice Kohlstaedt (Larry) of Wellington, MO; eight grandchildren; eighteen great-grandchildren; numerous great-great grandchildren, nieces, nephews and friends.
He is preceded in death by his parents; wife, Dee Deatherage; six brothers and six sisters. Bethel is the last to his parent's thirteen children.
A funeral service will be held at 11:00 AM on Thursday, May 2, 2019 at the Hoefer Funeral Home in Higginsville with the Rev. Tom Owens officiating. Interment will follow the service in the City Cemetery, Higginsville.
The family will receive friends from 10:00 AM to 11:00 AM on Thursday, May 2, 2019, at the Hoefer Funeral Home. Casket bearers: David Bodenhamer, Jim Butz, Rob Durham, Rick Klingenberg, Ron Klingenberg, Brian Kohlstaedt. Memorial contributions may be sent to Wellington MO Kids First Foundation. Online condolences may be made to the family at www.hoeferfuneralhome.com