A resident of Overland Park, Kansas, formerly of Chillicothe, Beverly Catherine (Cook) Webb, 64, died Monday, January 14.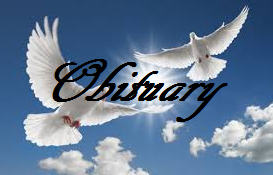 A Mass of Christian burial will be held at the St. Columban Catholic Church, in Chillicothe, at 10 a.m. on Friday, January 18.
A scheduled visitation will be held at the Lindley Funeral Home the night prior, Thursday, January 17, from 5-7 p.m. Friends may call the funeral home from noon to 7 p.m. Thursday.
Burial will be held at Resthaven Memorial Gardens, in Chillicothe.
In lieu of flowers, memorial contributions may be made to the Beverly Webb Memorial Education Fund, and may be left at or mailed to Lindley Funeral Home, who are in charge of arrangements.