SPRINGFIELD, Mo. — A bicyclist was sent to the hospital after a vehicle struck him in Greene County this afternoon.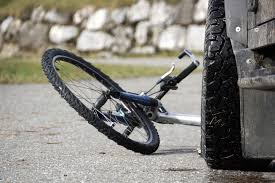 According to a Missouri Highway Patrol crash report Julie R. Burnell, 45, was traveling west on Bennett street, 2 miles east of Springfield, when she pulled into the path of Scott W. Whitcomb, 56,  who was on his bicycle.
Whitcomb struck the front of the vehicle with his bike and was sent over the hood.
He was transported to Mercy Hospital with moderate injuries.