An Independence resident, formerly of the Wien area, Bill Domann, 72, died Monday, October 30.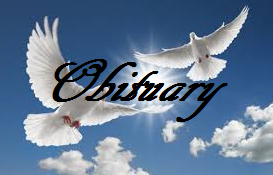 A Mass of Christian burial will be held at 11:00 a.m. on Saturday, November 4 at St. Mary of the Angels Church in Wien. Burial will follow in St. Mary's Cemetery.
A visitation will take place beginning an hour prior to the services, also at the church.
Arrangements are under the direction of Delaney Funeral Home in Marceline.