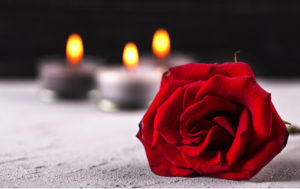 Billy Gene Michaels, Jr., 52, of Richmond, passed away Saturday, January 23, at his home, surrounded by his loving family.
Billy was born on November 6, 1968, in Lexington, the son of Billy Gene and Anita Louise (Woods) Michaels, Sr. He was united in marriage to Melinda "Mindi" Lee Wilson of Mineral Wells, WV, on January 1, 2005; she survives of the home.
Additional survivors include: four sons: Richard Lee (Autumn) Crispen, Billy Gene Michaels, III, Zachary Allen Michaels, and Brayden Gene Michaels, all of Richmond; two daughters, Anita Marie (Chris) Laudermilt of Racine, OH, and Kyra Michelle Highley of Mineral Wells, WV; 12 grandchildren: Olivia Looney, Daniel Laudermilt, Kinnley Laundermilt, Baylee Crispen, Harper Crispen, Braxton Brown, Bentley Pirnie, Lillian Shores, Eli Michaels, Liam Fluharty, Jaxon Fluharty, Zachary Michaels, Jr., and Zane Michaels; brother, Randy Gene (Rita) Michaels of Henrietta; and sister, Nancy Jean (David) Cringan of NC.
He was preceded in death by parents and one granddaughter, Ciara Michaels.
Billy was a machinist and worked as a well tender in the oil and gas industries. His family, kids, and grandkids were his inspiration to live. Billy enjoyed fishing, liked being outdoors, especially with his grandkids. He enjoyed riding his three-wheeler and his side-by-side. Billy enjoyed taking care of his fish tanks, both salt water and freshwater. He loved anything to do with racing and enjoyed keeping up his yard. Billy was a great and amazing dad who raised kids he didn't have to. He will be dearly missed by all his friends and family. GO CHIEFS!!!!
The family suggests memorial contributions be made to the Billy Gene Michaels, Jr. Memorial Fund. They can be left at or mailed to Thurman Funeral Home in Richmond.
Visitation will be held from 4:00 P.M. to 6:00 P.M. on Thursday, January 28,  at Thurman Funeral Home in Richmond. Inurnment will be held at a later date by the family. Please remember to share your memories of Billy with the family by visiting here.