KANSAS CITY, Mo.– The Black Community Fund (BCF) granted financial support to four nonprofit organizations during its March Board meeting to assist each in fulfilling their mission.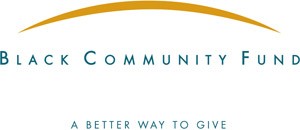 Grants were awarded to Boys Hope Girls Hope, Excelerate Phenoms Track & Field, Heartland Hoops, UMKC's Musical Bridges.
BCF an affiliate of the Greater Kansas City Community Foundation. Its mission is to provide support to enhance socio-economic aspects of the African-American community in the Greater Kansas City area.
Boys Hope girls hope received a grant to sustain its efforts to house, care for and develop academically capable boys and young men, ages 10 to college, who come from fractured backgrounds to meet their full academic potential.
Excelerate Phenoms Track & Field received a grant to support its "Crossing the Finish Line" program. The program uses track and field as a backdrop to promote self-discipline, team work, leadership and healthy lifestyles, while nurturing and challenging the students' athletic capabilities.
Heartland Hoops received a grant to assist the organization's development of African-American high school athletes through mentoring and other experiences necessary for students to successfully qualify for college admission on athletic scholarships.
UMKC'S Musical Bridges received a grant to sustain its one-on-one music instruction and mentoring program for middle and high school African-American students to help them develop their talents and professionalism in the performing arts.
BCF has granted more than $3.5 million to approximately 180 local organizations. For a list of the most recent organizational grantees, visit BCF's website.