MARSHALL, Mo. — Fire officials in Marshall were called to a fire at a residence Saturday on West Washington Street.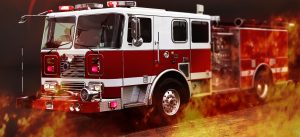 Reports indicate that the blaze was reported just after 5:40 p.m. Saturday. Upon arrival at the residence in the 200 block of West Washington Street, firefighters reported observing heavy smoke coming from the structure.
The fire, which took nearly two hours to put out, reportedly caused more than $15,000 in damage.
A preliminary investigation found that the blaze started when a mattress fell on top of a floor heater.
Reports indicate that no one was home at the time of the fire and no injuries were reported.