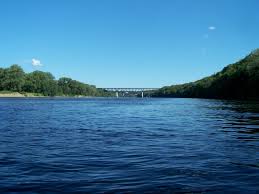 CAPE GIRARDEAU, Mo. (AP) — Scientists have found a rare blue crab in the Mississippi River in southeast Missouri.
The Missouri Department of Conservation says researchers recently found the male blue crab during fish sampling in the Mississippi River in Cape Girardeau.
The Associated Press reports that adult crabs typically prefer salt water along the coast. It's unclear how the crab got into the Mississippi.
The department says the only other record of a blue crab this far north on the Mississippi or its tributaries was in 2004.