JACKSON COUNTY, Mo. — An accident on I-470 in Jackson County claimed a Blue Springs driver's life Sunday morning.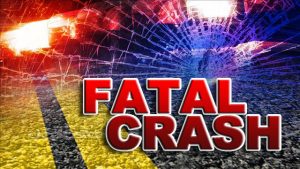 The single-vehicle crash happened on I-470 at Colbern Road just after 10:00 a.m. Sunday when a car driven by 37-year-old Mindy M. Jacobs was eastbound and struck a deer in the roadway.
This caused Jacobs to skid off the roadway and hit a guardrail twice, causing the vehicle to roll over, ejecting her in the process.
Jacobs, who was not wearing a seat belt, according to the Highway Patrol report, was later pronounced dead at Research Medical Center.