KANSAS CITY, Mo. – According to a recent press release from Tammy Dickinson, United States Attorney for the Western District of Missouri, a Blue Springs  man has been sentenced in federal court for his role in a conspiracy to distribute PCP as well as a money-laundering conspiracy.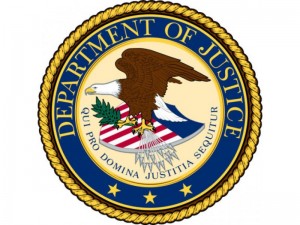 Walter Deandre Sorrells, also known as "Juice," "Waterboy," and "Walt," 39, of Blue Springs, was sentenced Monday, May 16, 2016, to 20 years in federal prison without parole.
On Aug. 13, 2015, Sorrells pleaded guilty to participating in a conspiracy to distribute at least one kilogram of PCP from Jan. 1, 2007, to March 13, 2013, as well as a conspiracy to conduct financial transactions that involved the proceeds of illegal drug trafficking.
Co-defendant Stephon Donte Williams, 32, of Lynwood, Calif., supplied Sorrells with PCP. Williams, who pleaded guilty to his role in the drug-trafficking and money-laundering conspiracies, was sentenced on May 13, 2016, to 20 years and two months in federal prison without parole.
Sorrells admitted that he purchased large quantities of PCP from Williams and re-sold it in smaller quantities in the Kansas City metropolitan area. Thirteen controlled drug purchases, totaling well in excess of one kilogram of PCP, were made directly with Sorrells. Additionally, at least two shipments of PCP (and other controlled substances) were taken by law enforcement before they were delivered to Sorrells and containers of another shipment were recovered from Sorrells. These shipments, in total, exceed one kilogram of PCP.
Sorrells and Williams are among 20 defendants charged in the indictment, all of whom have either been convicted at trial or pleaded guilty.
According to the indictment, at least 10 law enforcement-controlled purchases of PCP, cocaine and crack cocaine were conducted with at least five of the defendants. At least 10 arrests or searches of co-conspirators occurred where PCP, cocaine or crack was recovered, the indictment says, and on multiple occasions during the conspiracy, defendants were found in possession of hundreds or thousands of dollars in cash, with no known legitimate income.
All of the co-defendants are severally and jointly liable to forfeit to the government $814,000, which was received in exchange for the unlawful distribution of PCP, cocaine or crack cocaine. According to the indictment, that is based upon a conservative street price of $200 per ounce of PCP (3,099 ounces distributed), $1,000 per ounce of cocaine (129 ounces distributed) and $1,100 per ounce of crack cocaine (60 ounces distributed).