RICHMOND, Mo.– A Blue Springs woman is scheduled to appear in court in August on child abuse charges.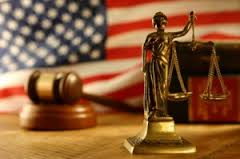 Shelby Mattson, 24, is charged with three counts of abuse or neglect of a child causing serious emotional or physical injury. She is set for court August 3, 2016, at 1-:30 a.m. in Richmond.
According to a probable cause statement, a then 16-month-old child was in the care of Mattson February 13 through 15, 2015. When the child was returned from being in Mattson's care, the infant was reported to have bruises on his penis. When questioned by the parents, Mattson said it was due to the child falling on the concrete.
Children's Mercy Hospital doctors reviewed a photograph depicting this injury and diagnosed it as not being consistent with a fall. The PC statement says their assessment cited victims at this age wear diapers and the location of the bruise is above the extremity and in a protected area.
The infant was again placed in the care of Mattson from July 10 through the 12, 2015, and bruises were again reported on the infant's right face, right ear, and right chest. Mattson stated she was unaware of any bruises on the child.
The infant was taken to Children's Mercy Hospital August 8, 2015, and diagnosed with a broken right femur and a healing break to the pelvic region. During this incident, the infant had been in Mattson's care when the femur was broken.
This doctor reported when Mattson was initially questioned about this, she was unable to offer any explanation accounting for these bruises.  The doctor then talked to the child's caregiver who showed the doctor photographs documenting the infant's bruises. Mattson said the infant may hat hit their head on the wooden part of their bed.
During an interview with the Richmond Police Department, Mattson attributes a bruise on the child's ear to jumping on the bed and reports seeing the child hit their ear on the wood side rail of the bed. Mattson explains she would discipline the child by hitting their mouth but not the  extent of causing an injury. Mattson also said she would "pop" the child on the mouth, though not hard. She said she would sometimes grab the child's face to make the child look at her when he was being disciplined and this sometimes left "fingerprints." Mattson said she has not done anything to hurt the child unless it happened a long time ago and she cannot remember it.