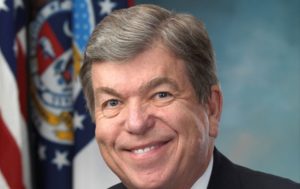 WASHINGTON — Senator Roy Blunt says plans for President-elect Joe Biden's January 20 inauguration will not be derailed or changed after Wednesday's deadly riots at the U.S. Capitol. The senior Missouri Senator is overseeing the event on the behalf of Congress.
Blunt says expect a big security presence and a smaller inaugural crowd restricted to 3,000 because of COVID-19 concerns. With that, it will be easier to handle than the typical 200,000 attendees, he said. Biden will take the oath at the same outdoor location as President Trump did four years ago. President Trump has said he will not attend the event — however, Vice President Mike Pence is expected to be there.
Blunt told Missourinet the public will see a different scene on January 20 than they did on January 6.
"We'll have the kind of secure operation on the ground and in the air that we had four years ago. I think everybody will have a greater appreciation for how challenging it is to get this done this year than they may have ever had before," Blunt said.