WASHINGTON– U.S. Senator Roy Blunt of Missouri voted today to begin civil contempt proceedings against Backpage (.com), a website that provides commercial-sex advertising.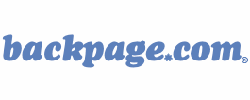 The resolution passed the Senate and allows the Senate's legal counsel to bring a civil suit in court to force Backpage to submit documents subpoenaed by the Homeland Security Committee's Permanent Subcommittee on Investigations.
Over the past year-long investigation against Backpage, the subcommittee has requested documents concerning the website's business practices as they relate to screening for warning signs of sex trafficking.
"Sex trafficking is one of the most vile crimes, committed against the most vulnerable victims, and it happens every day across the country," said Blunt. " The Senate took a strong step today to help prevent these heinous crimes and bring their perpetrators to justice. That means not only targeting the sex trafficker themselves, but also the enablers, like Backpage, that are equally as culpable for the growing scourge of online sex trafficking."
Backpage is the is the second largest classified ad listing service on the Internet in the United States after Craigslist. According to the National Center for Missing and Exploited Children, nearly three-quarters of all suspected child sex trafficking reports it receives from the public through its tip line have a connection to Backpage.
Upon receiving evidence that the company has acted to conceal illegal activities on its site, the subcommittee has sought information from Backpage, but the company has repeatedly stonewalled those efforts.
"The Senate did the right thing by backing the committee's efforts today," said Blunt, "and we will continue working to prevent these despicable crimes and protect the hundreds of thousands of victims who are trafficked every year."