CONCORDIA, Mo. — The Concordia Board of Aldermen will gather Monday evening for a regularly scheduled meeting.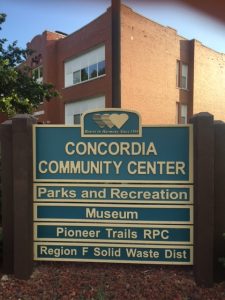 Following introduction of any unscheduled business from the public, the board will introduce a proposed ordinance appointing Paul Maples as Interim Police Chief, with an official starting date of February 5.
Board members will then hear a recommendation to promote Officer Arron Rucker to rank of sergeant and to promote Kim Davis to detective. The oath of office will then be administered to the new appointees, if approved by the board.
A vacancy in the police department will be discussed, as will be the creation and maintenance of a department Facebook page.
Another ordinance which would require proof of rabies vaccinations prior to the release of dogs and cats held in the city facility will then be discussed.
A sewer extension and water line extension bid will then be considered by the board before discussion regarding wage analysis.
Reports from the mayor, city administrator and adermen will then be heard, with adjournment following.
Monday's meeting of the Concordia Board of Aldermen is scheduled for 5:00 p.m. in room 203 of the Concordia Community Building.