ANDREW COUNTY, Mo. – A Topeka, Kansas, man was injured during a boating accident on the Missouri River in Andrew County last night.
The Missouri Highway Patrol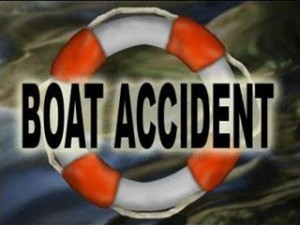 says the incident occurred around 11:00 Friday about a half mile South of Nodaway Island boat ramp, three miles West of Amazonia. A boat with three occupants was headed North when it struck a fixed object and sank. Ryan Inglett, 30, was ejected and suffered moderate injuries during the crash.
The three men walked to their vehicle and drove Inglett to Mosaic Life Care in St. Joseph for treatment.
Donnie King is your overnight news announcer on KMZU 100.7. Send story ideas to donniek@kmzu.com