UPDATE: (07/03/2019, 4:10 a.m.) – A kayaker is found safe after being reported missing in Cole County Tuesday night.
Rescue crews from Regional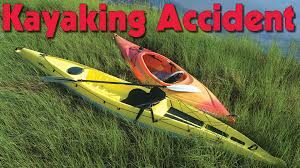 West Fire Protection District, Jefferson City, Southern Boone County Fire Protection and the Missouri Highway Patrol put boats in the Missouri River after the call around 9:40 p.m. last night. Around 10:45 p.m., a boat reported finding the man clinging to his kayak in the river.
Another kayaker called 911 after witnessing the man going overboard when his kayak overturned.
COLE COUNTY, Mo. – A kayaker is reported missing tonight in Cole County.
Jefferson City Fire, Cole County EMS and Southern Boone Fire Protection District have all responded to the Missouri River, southeast of the Marion Access Point in Cole County.
The incident was reported around 9:40 p.m. Tuesday night.