UPDATE: July 8 6:30 p.m. – Law enforcement in Columbia have released the name of the victim after a fatal shooting on Hulen Drive over the weekend.
Police responded Saturday night to the 700 block of Hulen Drive, finding Rovon Blocker, 20, suffering from a gunshot wound. He died at the scene shortly after medical personnel arrived. Police also said they have taken a juvenile into custody in connection with the shooting, thanks to tips provided by citizens. 
COLUMBIA, Mo. – We're waiting for further information about a shooting in Columbia Saturday night.
Officers responded to a report of shots fired around Hulen Drive and Rollins Road,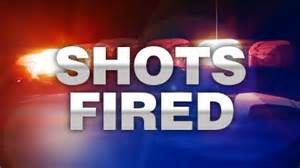 before 10:00 p.m. last night. The investigation led police to a residence in the 700 block of Hulen, where they found a man dead from a gunshot wound. No arrest had been made last night.
Information about the ongoing investigation is not being released at this time.